Sat, Aug 31, 2024
The Canadian Triathlon & Run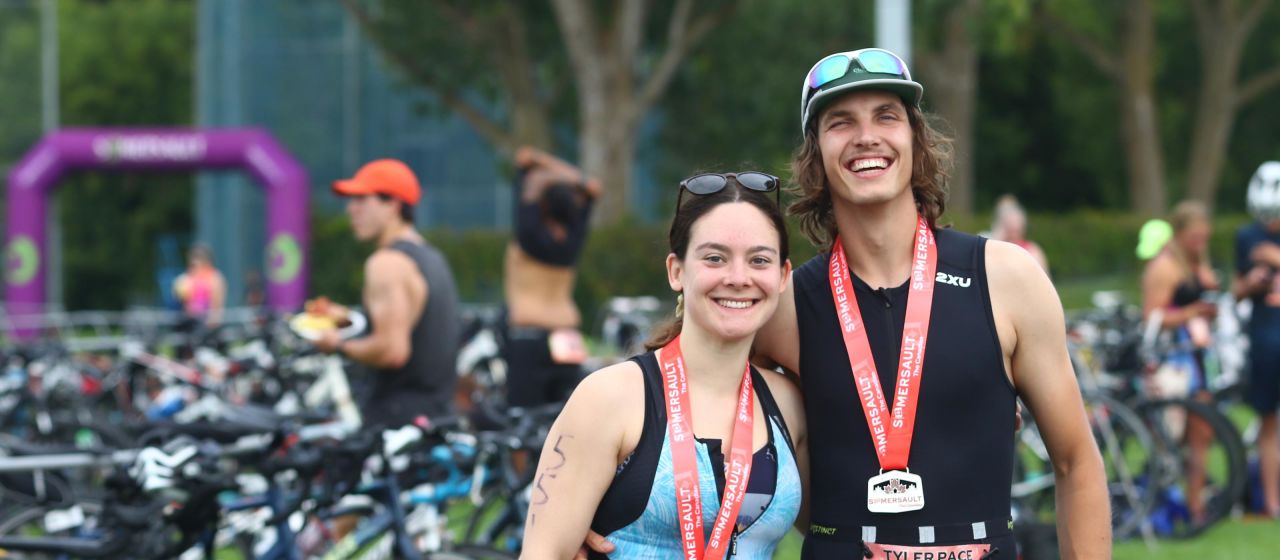 About the Event
Our Marquee Event:
The Canadian is the premier event of the Somersault Tri/Du Series - don't miss out! If you are from the Ottawa area, it's great to race at home. If you are from afar, it's a great way to see some of the nicest parts of our Nation's Capital.
It's the last multisport event in Eastern Ontario and it doesn't disappoint. The course is on Colonel By Drive, giving you a great view of the Rideau Canal, Carleton University, Dows Lake, and Lansdowne. The finish line and transition zone are inside the Terry Fox Facility!
Participants love:
The dramatic finish. All of our events finish on the Terry Fox Track, which is a venue that's hosted the Canadian Track & Field Championships and has been run on by countless Olympians.
The bike course is closed to traffic.
That there is a wide range of events to choose from, including 113 options (aka 70.3 or Half-Iron) in the triathlon, duathlon, and swim cycle events.
Included in your registration is:
Bragging rights!
A FREE virtual bike fit from MyVeloFit.
A personalized race bib.
A Somersault swim cap from ROCS/Zone3sports.
Professional timing from Sportstats.
On-course nutrition from F2C.
Race Photography FinisherPix.
Podium Prizes for the top 3 male, female, and non-binary finishers in each event, from TWIGZ.
Post-Race Cold Plunge and Sauna from SUBMERGE.
Post-Race massages from triOS College and The Movement Co.
Post-Race non-alcoholic beer from Libra.

Post-Race snacks.
Memories that you won't soon forget.
Important Deadlines:
Shirt Deadline - July 19th. If you're interested in ordering an event shirt for this race, be sure to register and add a shirt to your order before the Shirt Deadline. After that date, we won't be able to add shirts to our order.

Medal Deadline - August 2nd. We keep our prices low and make the finisher's medal an optional add-on. If you want to commemorate this achievement with a finisher's medal, make sure to register before August 2nd and add the medal to your order. After this date, medals will be available to order subject to availability.
Online Registration Deadline - August 29th at 6 pm. If you don't sign up by then, you can still sign up in person on race day, or at bib pick-up, subject to availability. Some of our races sell out, so make sure to sign up early!
Cut-Off Times:
All athletes must finish the bike portion by noon.
All athletes must finish their race by 4 pm.
Bib Pickup:
Friday, August 30th, from 3pm to 6pm at the Terry Fox Facility. 2960 Riverside Dr., Ottawa, ON K1V 8N4. We'll be doing an in-person orientation at 5pm.
Saturday, August 31st, starting at 6:15am at the Terry Fox Facility. 2960 Riverside Dr., Ottawa, ON K1V 8N4
Pre-Race Newsletter:
Already signed up? Check out the pre-race newsletter. It has all the last-minute info that you'll need to get the most out of the event.
When & Where
Date & Time
Sat, Aug 31, 2024
Location
Mooney's Bay, Ottawa.
Fundraiser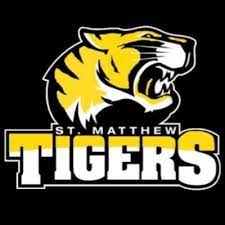 Charity of the Event - St Matthews Football Team
The volunteers at The Canadian will be from the football teams at St. Matthews High School. Their Junior and Varsity teams will be on site all-day to help make your event experience all that it can be. Somersault is a firm believer that youth sports can make a big positive impact in the lives of young athletes. Please consider supporting this community organization so that they can get the funding they need to enjoy their sport, too.
Raised

$20.00

Goal

$1000.00
Course Maps
Swim Course
Open this map to see the swim course details for this event.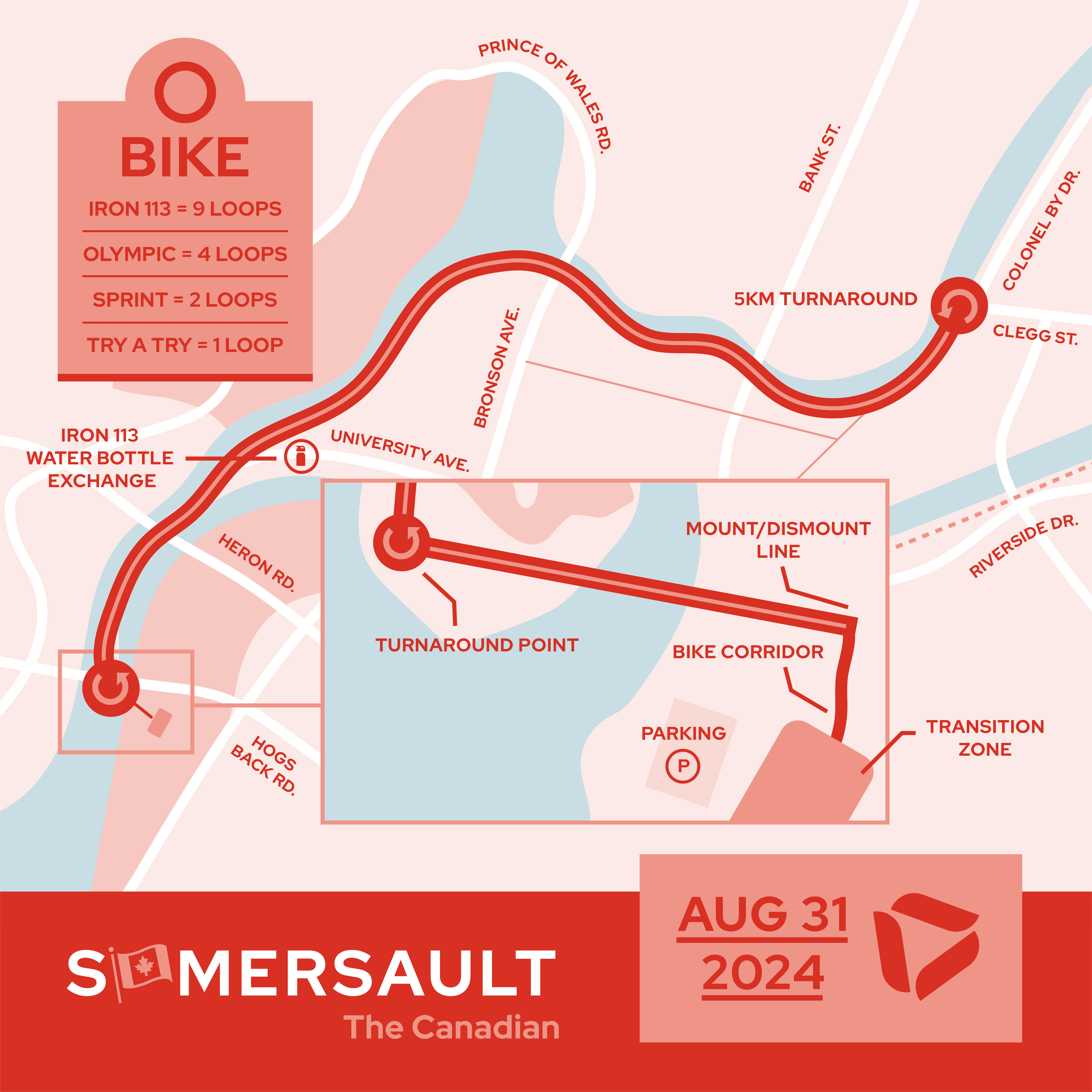 Bike Course
Open this map to see the bike course details for this event.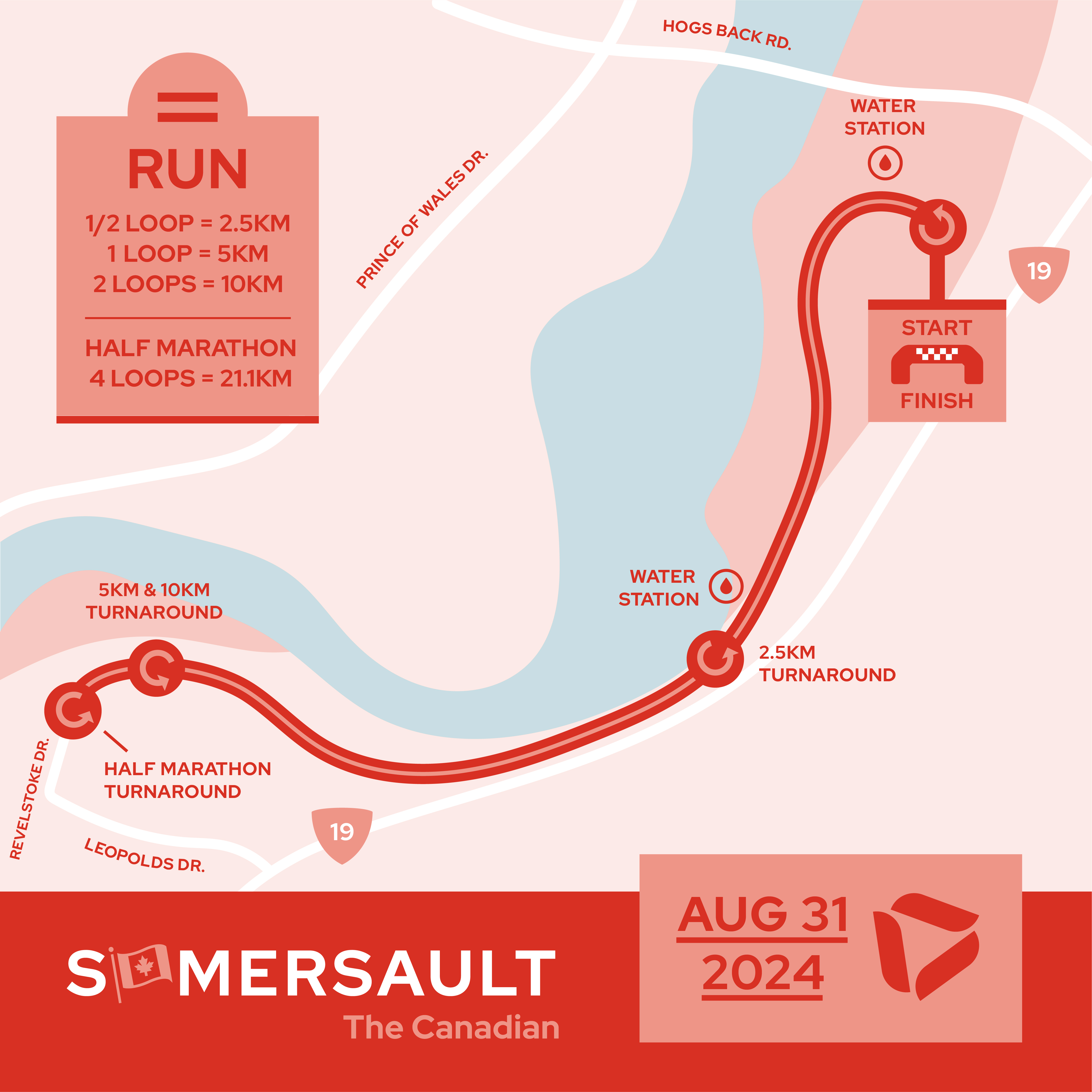 Run Course
Open this map to see the run course details for this event.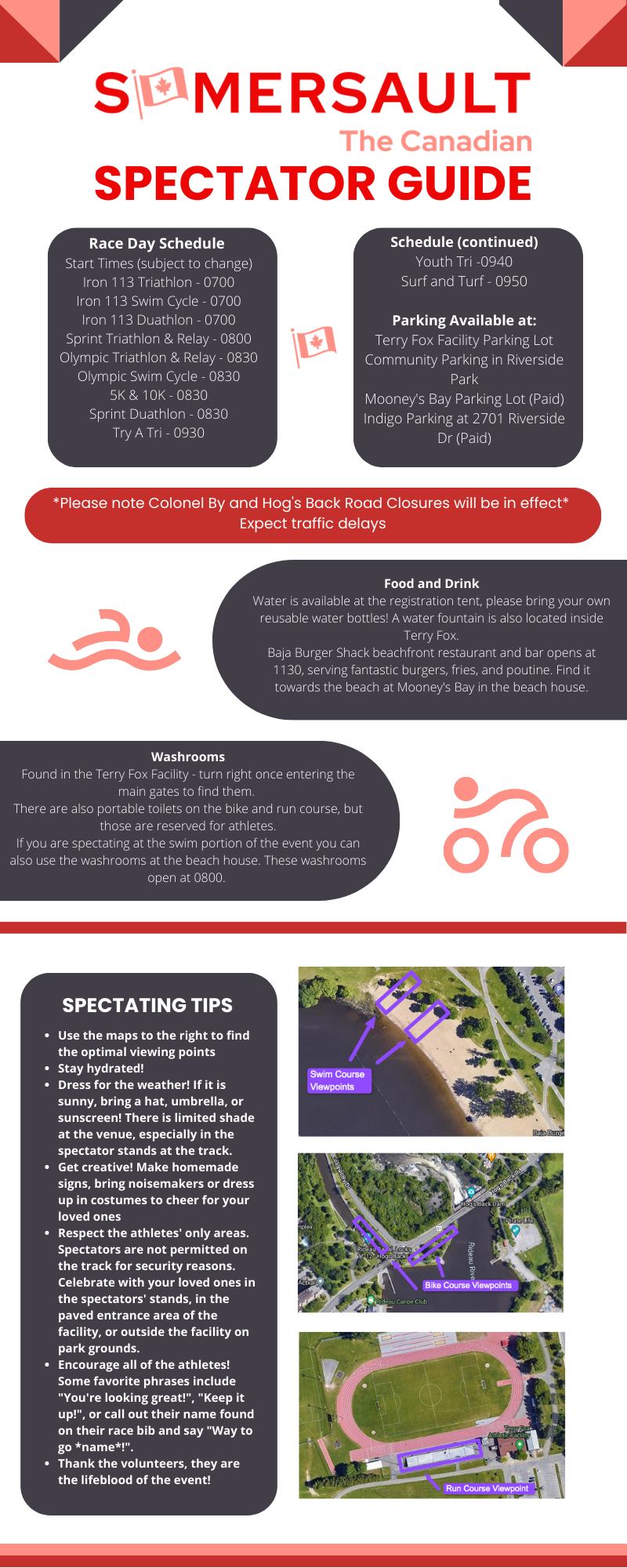 Spectator Guide
Coming to watch the festivities? This doc will give you helpful tips so that you can get the best experience possible at The Canadian.
---
Where & When
Sat, Aug 31, 2024
2960 Riverside Dr., Ottawa, ON K1V 8N4, Canada
---
Refund Policy
Refunds can only be issued if you purchase cancellation insurance. Purchasing the insurance allows you to ask for a refund anytime before the start of the race, for any reason. No questions asked!
---