Sun, Jun 09, 2024
Formula Run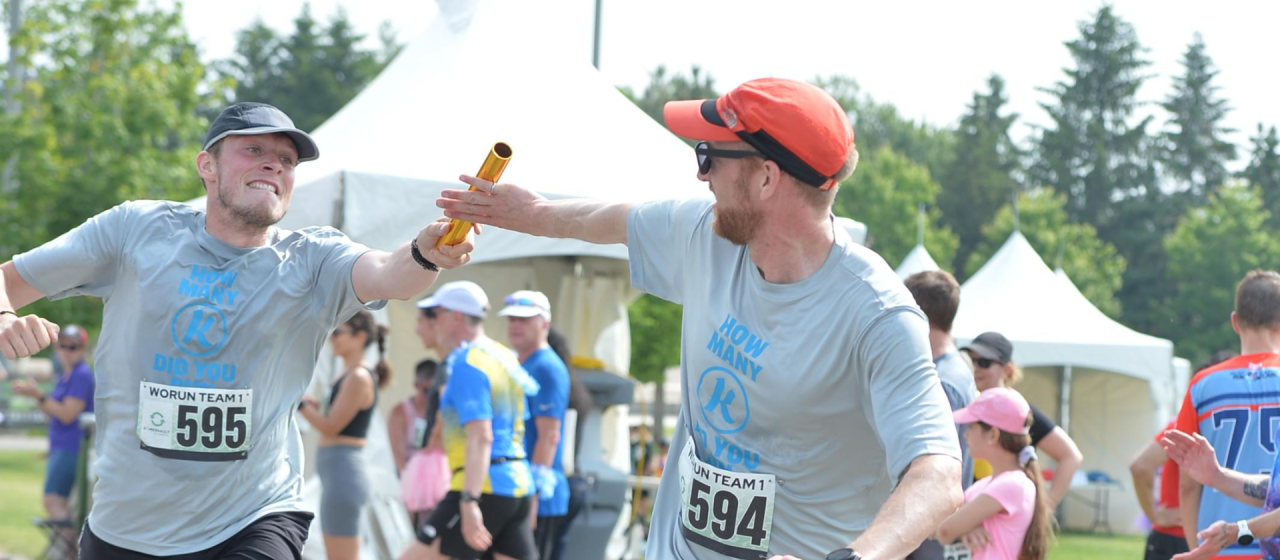 About the Event
A Unique Event Format for all!
This event forces you to work smart and figure out the best running strategy (or, formula) to get your team to complete the most laps possible in 90 minutes.
Each team has one relay baton, which can be passed between members to finish as many laps as possible.
Teams can be groups of 2, 3 or 4. Alternatively, you can sign up solo and see how you fare on your own. When registering, only one person needs to register for the whole team.
Each lap is 363m long and is a smooth pentagon shape. It's well-paved, closed to the public, and has a hydration/aid station on every loop.
Grab your friends and start planning! Do you opt for shorter shifts with more transitions or longer runs with less time spent passing the baton around? The right formula can make all the difference!
Participants love:
Competing with a team! This is the only event where teams go head-to-head.
The unique format. This type of race is popular in other parts of the world, so here's a chance for Ottawa to see what it's been missing out on.
The venue. The Great Lawn, at Lansdowne, is a staple for many local runners. Here's your chance to race there.
Included in your registration is:
Bragging rights!
A personalized race bib for everyone on your relay team.
Professional timing from Sportstats.
On-course nutrition from F2C.
Race Photography from FinisherPix.
Podium Prizes for the top 3 teams, from Crank Coffee Co.
Post-Race non-alcoholic beer from Libra.

Post-Race massages. The Movement Co.

Post-Race snacks.
Memories that you won't soon forget.
Important Deadline:
Medal Deadline - May 9th. We keep our prices low and make the finisher's medal an optional add-on. If you want to commemorate this achievement with a finisher's medal, make sure to register before May 9th and add the medal to your order. After this date, medals will be available to order subject to availability.
Online Registration Deadline - June 4th at 6 pm. There will be no race day registration for this event.
Bib Pickup:
Sunday, June 9th, starting at 8am. At the Great Lawn, at Lansdowne.
Pre-Race Newsletter:
Already signed up? Here's the pre-race newsletter. It has all the last-minute info that you'll need to get the most out of the event.
When & Where
Date & Time
Sun, Jun 09, 2024
Location
1000 Exhibition Way, Ottawa
Fundraiser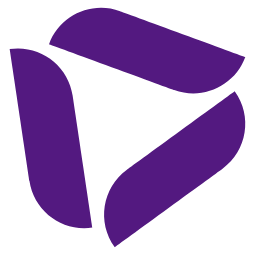 Charity of the Event
Our volunteer and event-based staff are associated with a local charity. Please consider making a donation to them, as a thank you for making this race possible.
Course Maps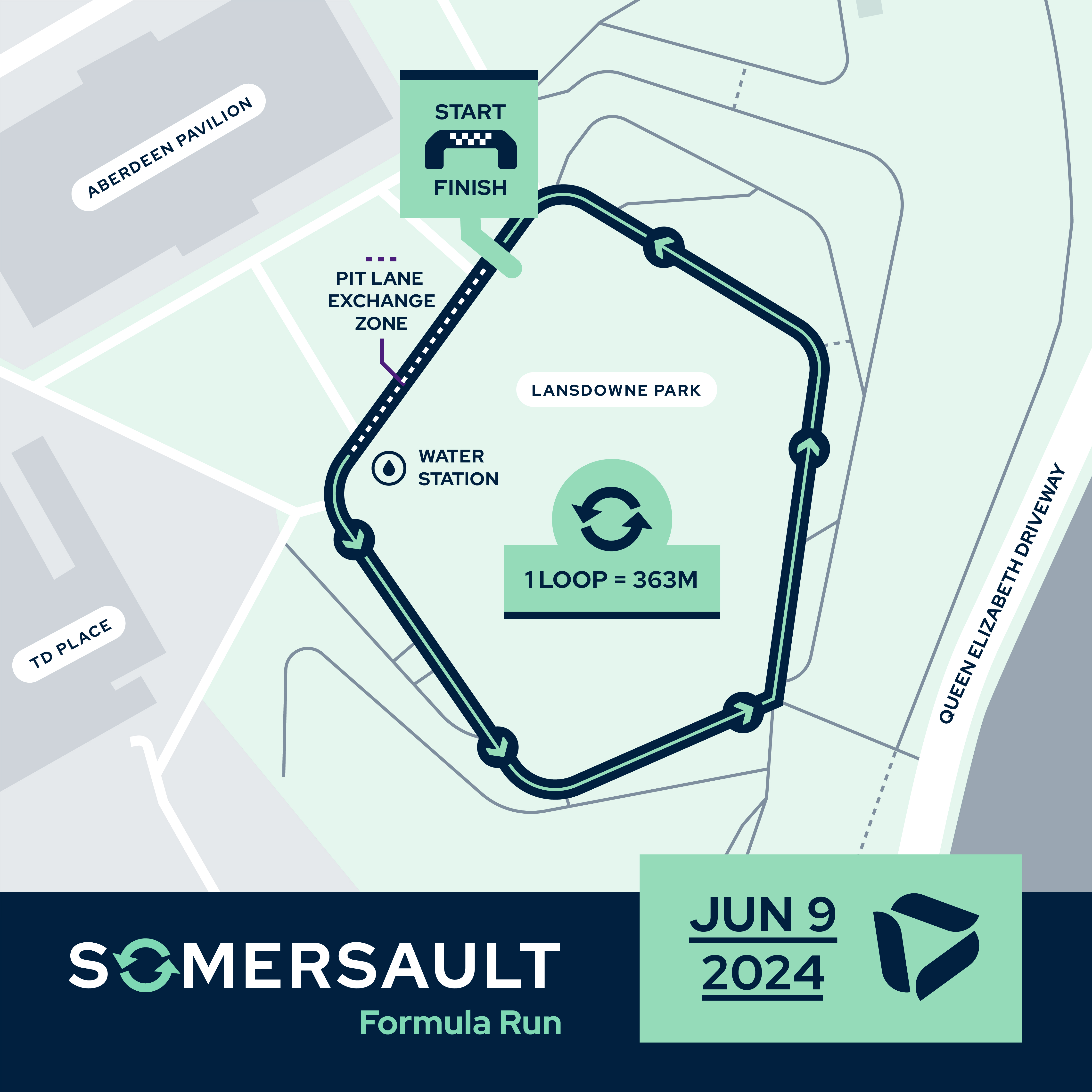 Run Course
This map shows the course layout for the 2024 Formula Run Event.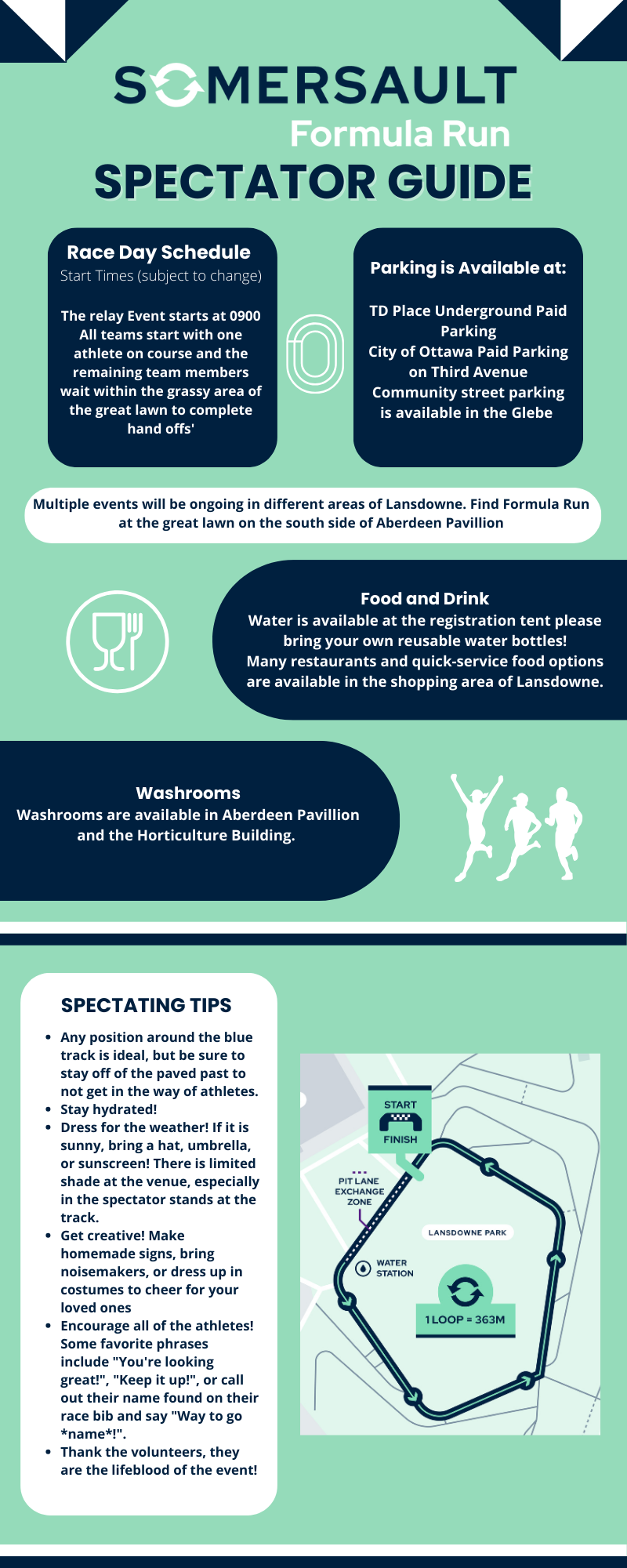 Spectator Guide
Coming to watch the event? This spectator guide will help you get the most out of Formula Run.
---
Where & When
Sun, Jun 09, 2024
1000 Exhibition Way, Ottawa, ON K1S 3W7, Canada
---
Refund Policy
Refunds can only be issued if you purchase cancellation insurance. Purchasing the insurance allows you to ask for a refund anytime before the start of the race, for any reason. No questions asked!
---