Sun, May 14, 2023
Mother's Day Flower Fun Run - Supporting the Canadian Tulip Legacy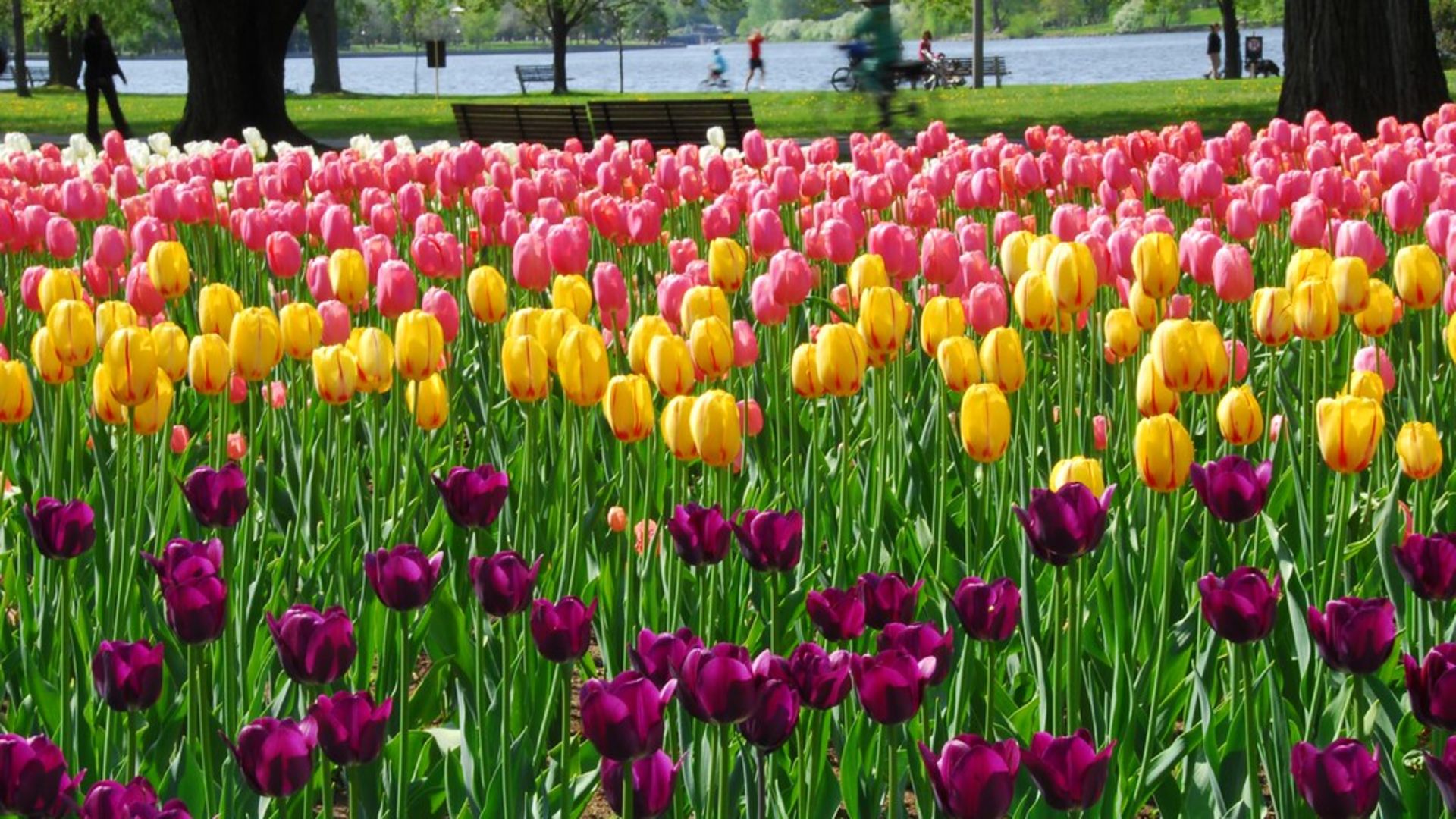 Overview
Whether you're local or coming from afar, the Tulip Festival is an event you have to experience in person. It's Canada's longest-running and largest-attended event and includes over 300,000 tulips! This will be one of the most scenic runs around. Learn more about the Tulip Festival by visiting their website. tulipfestival.ca
Where & When
Date & Time
Sun, May 14, 2023
Location
Dows Lake Pavillion: 1001 Queen Elizabeth Driveway, Ottawa, ON K1S 5K7
Race Options
12:00 PM
- 1K (12 and under) Includes Medal
$20.00
Description
ONLINE REGISTRATION IS NOW CLOSED. THE 1K RUN IS SOLD OUT BUT WE HAVE A HANDFUL OF SPOTS LEFT IN THE 5K. IF YOU'D LIKE A SPOT, EMAIL ADAM@SOMERSAULT.CA
Already Signed Up:
Check out our pre-race newsletter at this link. You'll get all the last minute details there, so that you can make the most out of the event.
An Official Canadian Tulip Festival Event:
Whether you're local or coming from afar, the Tulip Festival is an event you have to experience. It's Canada's longest-running and largest-attended event and includes over 300,000 tulips! This will be one of the most scenic runs around.
Participants love:
The view of the tulips! The colours and scenery have to be seen first hand.
The closed run course.
The easily navigatable route. Making it a perfect event for the newer runner who wants to try their first running event.
Included in your registration is:
Important Deadlines:
Medal Deadline - April 14th. We lowered the prices of our race, and make the finisher's medal an optional add-on. If you want to commemorate this achievement with a finisher's medal, make sure to register before April 14th and add the medal to your order
Shirt Deadline - April 14th. If you would like to pick up your souvenir shirt during bib pick-up or race day, you have to order it before April 14th. If you miss the deadline, you can still order the shirt AT THIS LINK. The shirt will be available for online order starting April 14th. You can also try on some sample sizes at the event.
Online Registration Deadline - May 9th at 6 pm. In person registration is subject to availability. Follow us on social media to see how many spots we have left for the event.
Fundraiser
Charity of the Event - The Canadian Tulip Legacy
Our volunteer and event-based staff are associated with a local charity. Please consider making a donation to them, as a thank you for making this race possible. The Canadian Tulip Legacy was established to celebrate the historic Royal gift of tulips from the Dutch to Canadians immediately following the Second World War as a symbol of international friendship. The Festival preserves the memorable role of the Canadian troops in the liberation of the Netherlands and Europe, as well as commemorates the birth of Dutch Princess Margriet in Ottawa during World War II—the only royal personage ever born in Canada. The Canadian Tulip Legacy produces the Canadian Tulip Festival each Spring and has been celebrating the tulip, an international symbol of friendship and peace, since 1953.
Raised

$288.00

Goal

$1000.00
Course Maps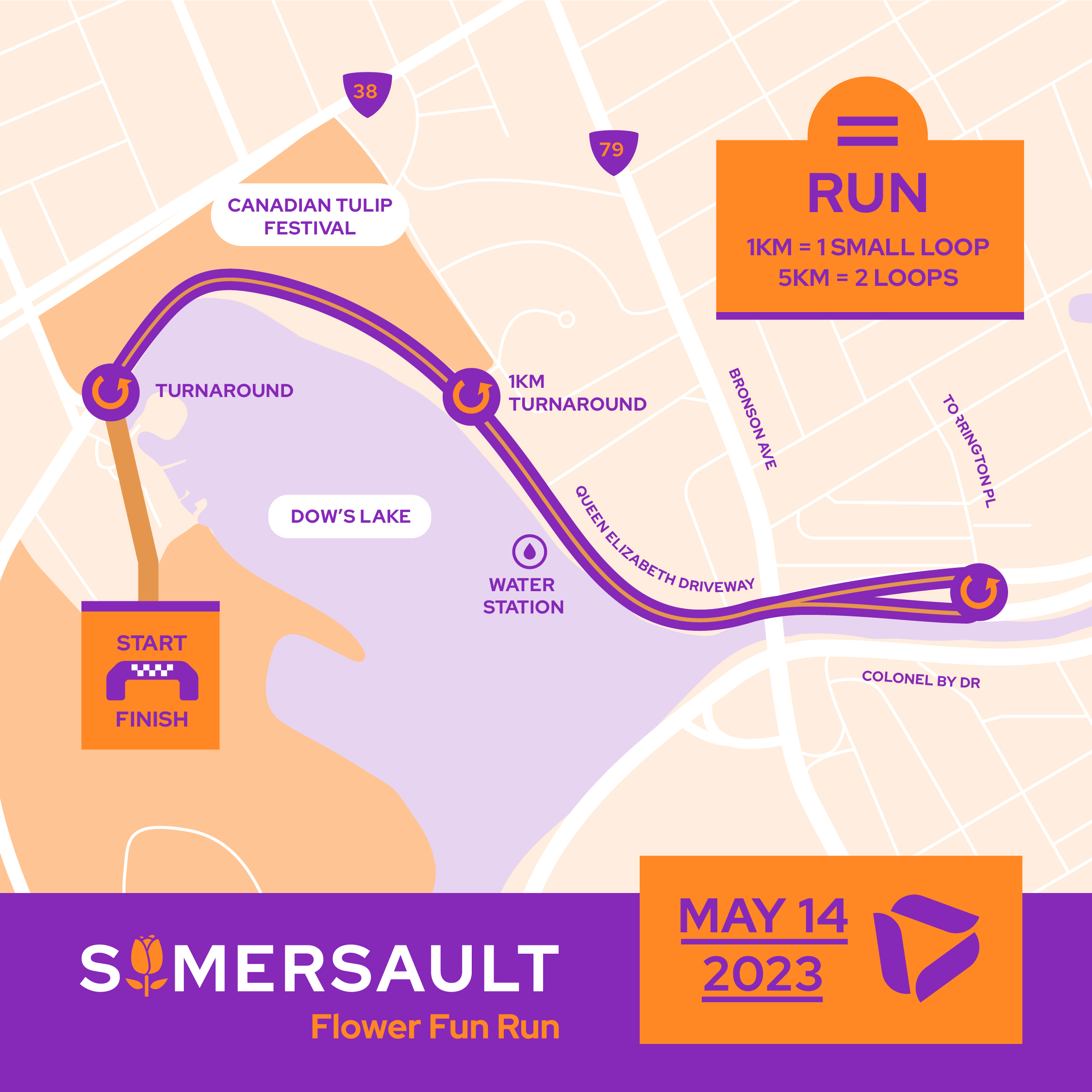 Course Map
Take a look at our Course Map for the event. We hope that you enjoy the beautiful scenery on your run or walk.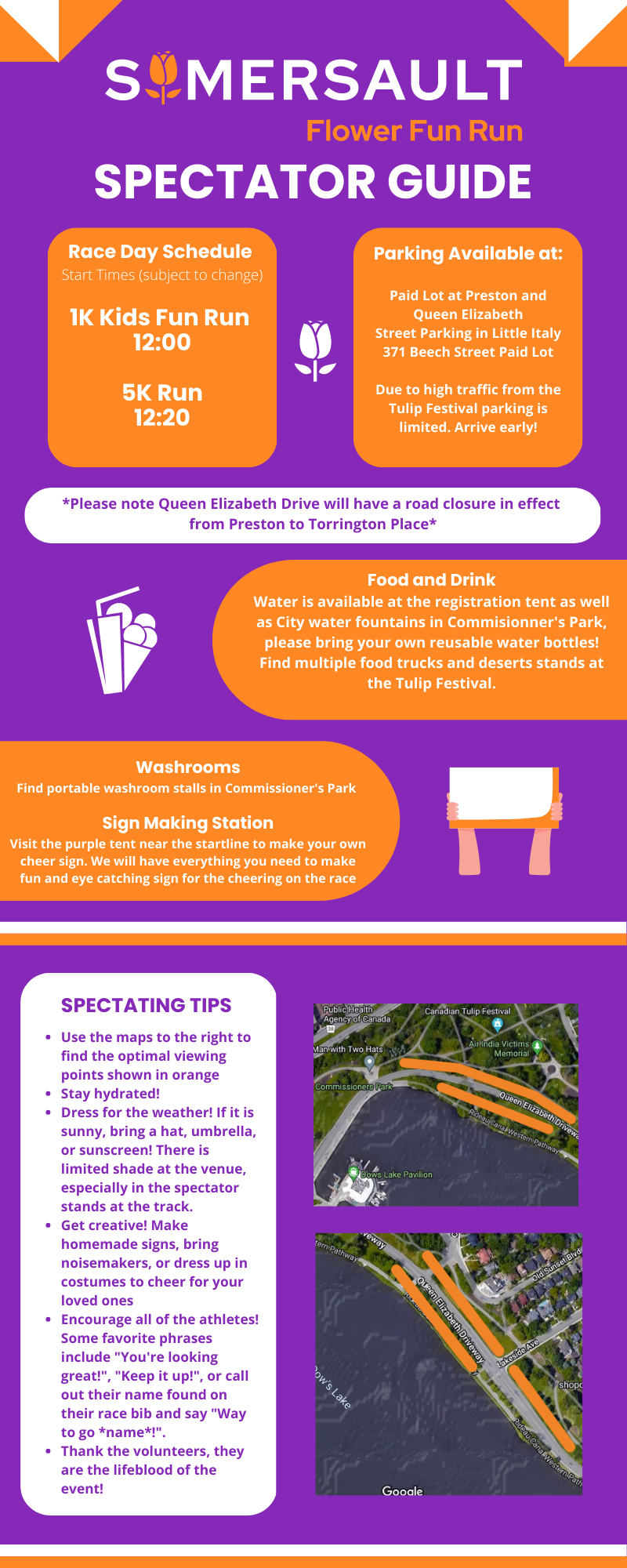 Spectator Guide
Here's everything that you need to know to get the most out of the event, as a spectator.
---
Where & When
Sun, May 14, 2023
Dows Lake Pavillion: 1001 Queen Elizabeth Driveway, Ottawa, ON K1S 5K7
---
Refund Policy
Refunds can only be issued if you purchase cancellation insurance. Purchasing the insurance allows you to ask for a refund anytime before the start of the race, for any reason. No questions asked! Les remboursements ne peuvent être effectués que si vous souscrivez une assurance annulation. L'achat de cette assurance vous permet de demander un remboursement à tout moment avant le DÉPART de la course, pour quelque raison que ce soit. Aucune question ne sera posée!
---